Welcome to the YUCAIPA AVENUE E Senior Housing development, where modular construction meets modern design. Each building consists of two apartment units, each 912 sqft, totaling 1824 sqft per building. With 30 units across 15 buildings, our development offers the perfect combination of space and community.
Modular Eficiency
Our modular construction method allows us to provide an efficient and affordable living solution without sacrificing quality or style. Each apartment has a modern layout, with two bedrooms and a complete bathroom on the second floor, while the kitchen, utility room, living room, dining room, and half bathroom are on the first floor. Enjoy the beautiful Southern California weather on your own private 96 sqft balcony.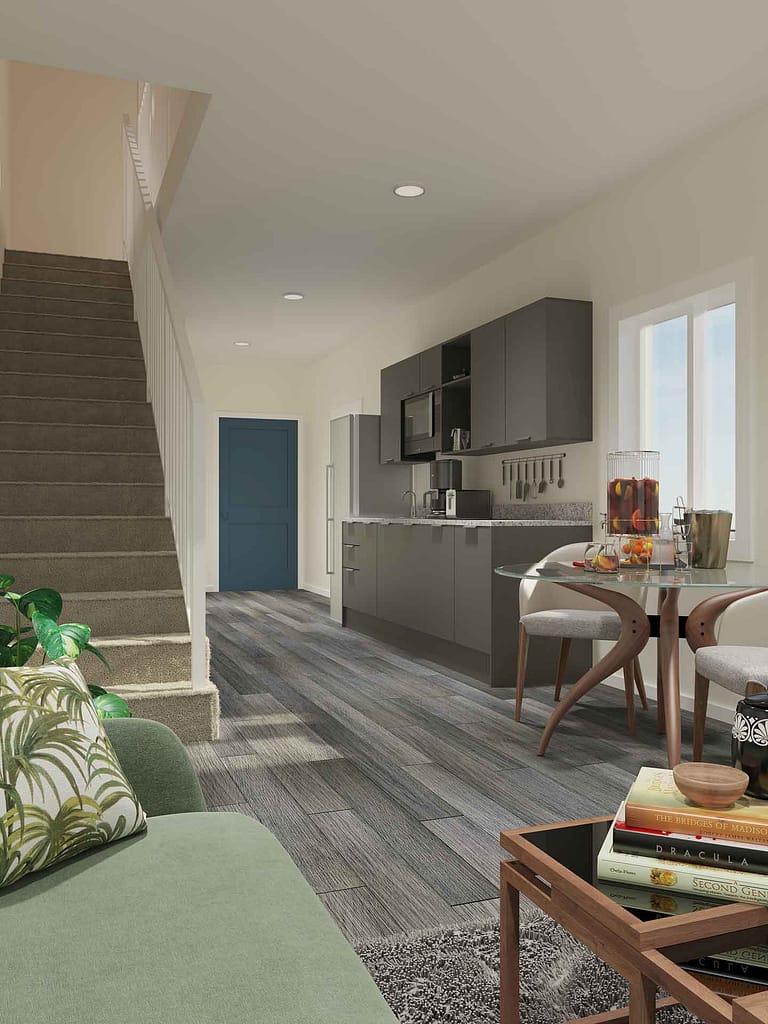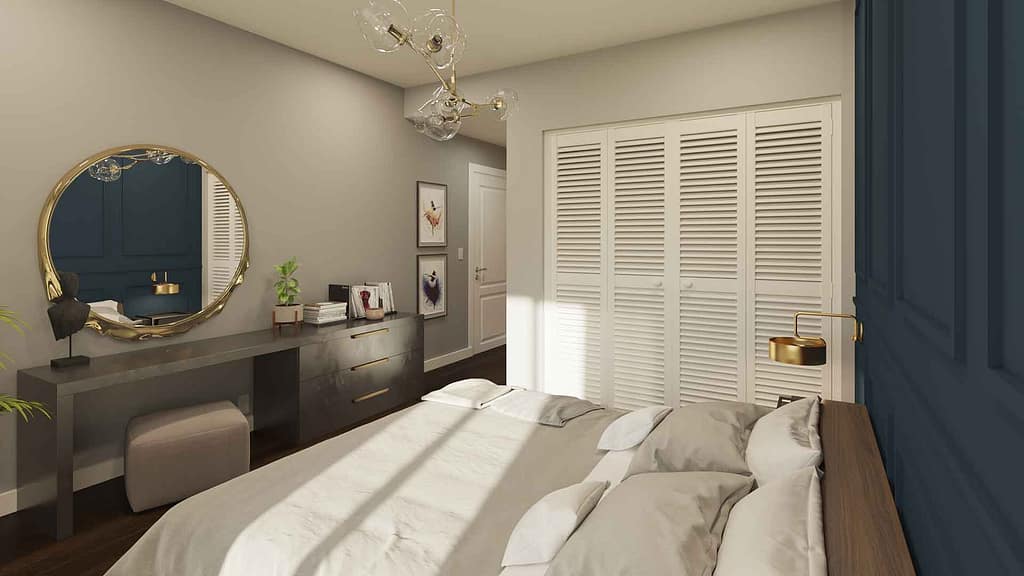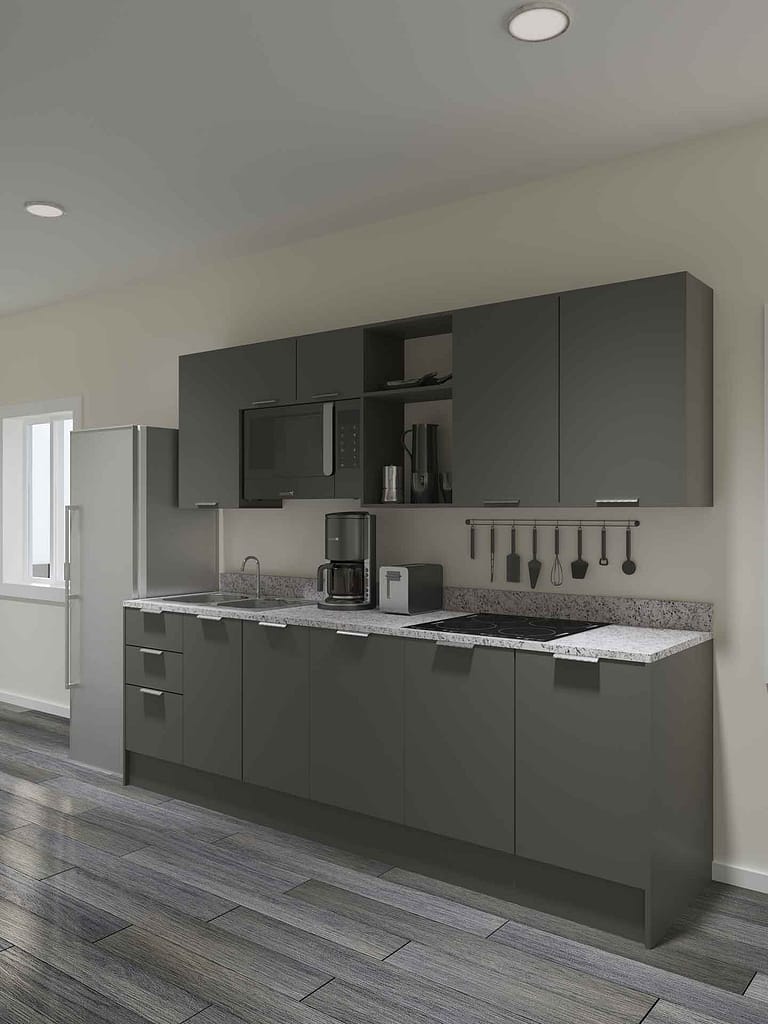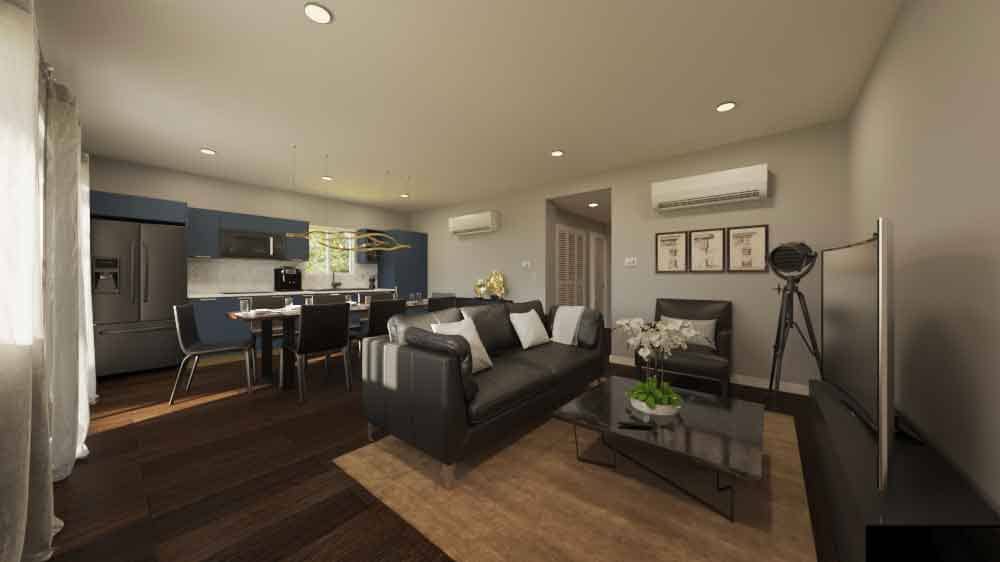 Our apartments also come equipped with top-of-the-line features, such as quartz countertops, a cooktop, a microwave with an exhaust fan, a kitchen sink, and a dishwasher in the kitchen. The lavatories in both bathrooms have quartz countertops, exhaust fans, towels, and paper accessories. Our metal PTR handrails on the staircase provide safety and durability, while the bedrooms and living areas include A/C, ensuring your comfort all year round.
In addition to the amenities and design, our modular construction method offers several benefits. The buildings are built with steel frames, providing high durability and safety, and are HCD certified, meeting the highest industry standards. Plus, our construction process is faster than traditional methods, ensuring you can move in and enjoy your new home sooner.
We take pride in creating beautiful and efficient homes using modular construction. At the YUCAIPA AVENUE E Senior Housing development, we have combined modern design and innovative building techniques to create a community you'll be proud to call home.